How to Raise and Keep a Dragon
Yuri Domeniconi, internationally known Rio de Janeiro consultant on animal behavior, featured the Brazilian edition of How to Raise and Keep a Dragon on his December 4, 2013, BEAnimal website. Many thanks to Mr. Domeniconi for introducing his remarkable organization and article to this site. Here are excerpts from his charming depiction of an imaginary dragon with its real-life iguana relatives.
"This is one of the best books I´ve read about animals, even though dragons are imaginary creatures and don´t really exist. The author describes every specie of dragons in simple ways and puts their needs there to assure children know the animal´s needs before buying one. It is amazing how animal welfare is treated. The training needs are taken seriously as they should be if we would buy a dog for example."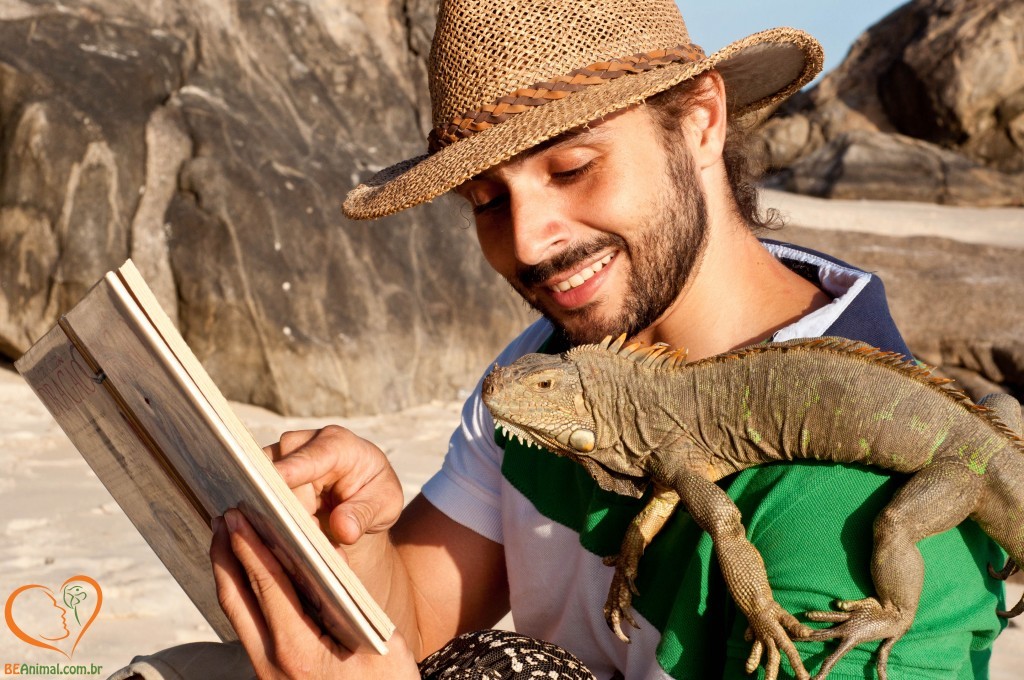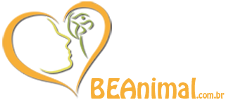 ––––––––––

How to Raise and Keep a Dragon
The fictional author of this guidebook is John Topsell, distant relative of the actual natural history author, Edward Topsell. John has raised dragons on his remote property for more than thirty years. The book's actual artist, Dan Malone, appealingly highlighted John's words with more than 250 full-color ilustrations.
––––––––––––––––––––
Contents

PART ONE: SHOULD YOU OWN A DRAGON?
What is a Dragon?
Reasons to Raise a Dragon
Some Cautionary Considerations
A Checklist of Intent

PART TWO: DRAGON BREEDS
Genealogy of Breeds
Asian Dragon
Cockatrice
Dragon of India
Drakon
Joppa Dragon
Multiheaded Dragon
Mushussu
Piasa
Rainbow Serpent
Salamander
Sea Dragon
Standard Western Dragon
Tarasque
Worm

PART THREE: RAISING THE PERFECT DRAGON
Choosing Your Dragon
Which Breed Is For You?
Dragon Selection Guidelines
Naming Your Dragon
Worldwide Dragon Club
Housing Basics
Indoor Habitats
Outdoor Habitats
Equipment and Supplies
My Dragon Village
Your Dragon Comes Home!
Hatching a Dragon Egg
Communication
Feeding
Health and Grooming

PART FOUR: TRAINING YOUR DRAGON
Training Begins
Training – Small Dragons
Training – Large Dragons
Riding – Earth Dragons
Riding – Water Dragons
Riding – Sky Dragons

PART FIVE: PRESENTING YOUR DRAGON
Renting Out Your Dragon
Showing Your Dragon
What Judges Look For
Preparing to Show
Best in Show

Resources
For Your Dragon Library
Index
––––––––––––––––––––

Reviews
"Grade 5 Up–Posing as dragon-breeder John Topsell – a descendant of Edward Topsell, author of The Historie of Serpents (1608) – Nigg instructs readers in selecting and caring for a breed of dragon suited for them. Those without much room, for example, are advised to choose a Cockatrice, a rooster-sized creature famous for its bad breath. Only those with a big yard should consider the Dragon of India, which is three times the size of an elephant. A diagram of how to identify dragon eggs; a guide on choosing a healthy, well-adjusted pet from a breeder; and a list of equipment required for proper care (such as a fireproof suit) are included. While not intended as a serious book on mythology, Nigg does share many bits of real dragon lore while spinning out details of what it might be like to live in a world where people breed, register, and show these creatures. Malone's full-color illustrations on every page offer fans many cool pictures to copy or sketch. With its tongue firmly in cheek, this book is a lot of lighthearted fun, and a wonderful choice for display and booktalking."
––School Library Journal, Walter Minkel,
New York Public Library.
Copyright © Reed Business Information,
a division of Reed Elsevier Inc. All rights reserved.
__________
"Many of us, at some time or other, have considered what it might be like to have a dragon for a pet. If you are such a person and are seriously considering getting a dragon, you would be wise to read this book very carefully before doing so. The author begins by discussing the pros and cons of having a dragon for a pet. You must make sure that you know what you are getting into before it is too late. Dragons make wonderful companions and they can be great fun to have around, but they also have special needs and the larger breeds are very expensive to keep. Naturally these animals can also be dangerous and you have to be willing to deal with the consequences if your pet goes on a rampage.

"If you have decided that you do indeed want a pet dragon, then the next step is to choose a breed which suits your personality, your way of life, and your bank account. For example, if have an interest in knowing what the future holds, if you want a larger breed, and if you have a spring on your property then you might choose to get a Drakon. If you are looking for something a little smaller then a Mushussu might suit you. This kind of dragon is "good with children" and is a handsome creature to look at. If you have an average sized house or apartment, you might want to consider getting a miniature and not a full-sized dragon.

"In part three of this excellent guide readers will learn how to "Raise the perfect dragon." You will learn how to identify a healthy egg or animal, how to name your dragon, how to house and feed your pet, what equipment and supplies you might need, how to transport your pet to its new home, and much more. Parts four and five concentrate on training and showing your pet.

"Finally the author includes an excellent resources and bibliography section. If you need to know where to get your new pet and want some further reading matter, these pages will be very useful to you.

"There can be no doubt that dragon fans of all ages will find this book enormously entertaining and many readers will find themselves wishing fervently that they could indeed buy themselves a dragon egg to hatch out. Not only is the text written with great skill and with some delicious tongue-in-cheek humor, but the artwork is splendid and there are many maps, diagrams, and forms to fill out which makes reading this book a truly interactive experience."
--Through the Looking Glass Children's Book Review (www.lookingglassreview.com)
__________


"Adopting a dragon for a pet is not a decision to take lightly. Topsell helps would-be dragon owners through the decision-making process in his wonderfully realistic fantasy, How To Raise and Keep a Dragon." With a straight face, he lays out reasons to have a dragon -- for a pet, to rent out for profit, to show and win awards or to ride for transportation (parking may be a problem). And reasons not to have a dragon, like cost, liability and time-consuming care, such as clipping its fingernails with tinsnips.

"This beguiling, tongue-in-cheek handbook in five chapters will fire up imaginations for hours. Artist Dan Malone fans those flames with 250 bold, fanciful illustrations, starting with the 14 breeds. His color pencil drawings exhibit details in the text, such as scaly, serpentine tails; huge, membranous wings and a three-forked golden tongue. Well-written and well-designed, Topsell's Dragon is a great fake."
–– Judy Green, The Sacramento Bee
__________



"What would it be like to own and raise a dragon? Topsell puts quite a bit of thought into this subject and presents his findings in this delightful guidebook. He begins by discussing the genealogy of breeds and how to choose the perfect breed to raise and eventually show in competitions. Topsell himself owns a Standard Western Dragon named Rowena. She is apparently very dear to his heart, and they spend much of their time together. Topsell continues his guidebook by describing the necessary indoor/ outdoor habitats needed for one's dragon, communicating with the dragon, and of course, training and showing a dragon for various competitions. Younger teen readers ages twelve to fourteen will be enthralled by this book. The illustrations of the various dragon breeds are superb and give off the illusion of reality. Topsell peppers his chapters with anecdotal information about his ancestor Edward Topsell, who wrote The Historie of Serpents in 1608 and from whom Topsell has gleaned much of his own information. Younger children and students will enjoy filling out the checklists that Topsell provides to discover if they are truly prepared to own and raise a dragon of their very own. Topsell has also included a resource page where one can stock up on dragon supplies, further reading to include in a dragon library, and a comprehensive index. If one is looking for a lighthearted, entertaining addition to the collection, look no further."
––VOYA
__________


"Joseph Nigg's newest book, How to Raise and Keep a Dragon, is a guide on, just as the name suggests, acquiring a dragon, raising it and then, ultimately, showing or entering your dragon into competitions. As an aside, Sommerland receives a mention in the bibliography (For Your Dragon Library), of which we are very proud.

"How to Raise and Keep a Dragon begins with the important question: Should you own a Dragon? Though the book is fictitious, addressing this consideration sets the scene for the book's presentation as a 'serious' guide to owning dragons. Part 2, concerning dragon breeds, covers the types of dragons, from Asians to Westerns, sea serpents to drakons, salamanders to the tarasque, and many more. Parts 3 and 4 cover raising and dragon training, and the book concludes with part 5, where it gives important guidelines on presenting your dragon; either hiring it out as a model or showing your dragon, giving a detailed introduction on what judges look for in the show ring and tips on training your dragon for obstacle courses.

"The book's narrative, from fictional John Topsell, the descendant of real-life naturalist Edward Topsell, author of The Historie of Serpents (1608), combined with the book's subtle humour, makes it an enjoyable read for all ages. The pages are resplendent in colourful illustrations that animate Nigg's writing. This book provides a new look at dragons and is an all-round, genuinely fun read. How to Raise and Keep a Dragon is a definite must-have for dragon lovers of any age."
––Sommerland.org

Copyright © 2000-06 Sommerland (Amanda & Donna Quinn). All rights reserved.
__________

"In 1608, an ancestor of Topsell's penned a work of natural history, The Historie of Serpents, which included a chapter on dragons. John Topsell's childhood passion for these fantastical creatures remains strong, and the result is this imaginative book. As he explains in the first chapter, deciding to acquire and raise a dragon is one of the most important decisions of one's life because dragons live such a long time! Every aspect of dragon ownership is addressed, from the appropriate living quarters to grooming, feeding and even showing your pet. This beautiful book of pastel drawings on soft ivory paper will please the most devoted dragon-lover!"
--Covered Treasures
––––––––––
"A handbook for those hooked on the legendary creatures, How to Raise and Keep a Dragon by John Topsell sports a winged dragon with sparkling ruby eyes peering out from a padded cover. Beginning with the searching question, "Should I Own a Dragon?" ("Deciding whether to acquire a dragon is one of the most important choices you'll ever make," the book opens), and proceeding to chapters with instructions on how to raise one, this guide for dragon owners brims with scientific-quality drawings, a genealogy of dragon breeds and even instructions on how to ride sky dragons. Dog owners will most appreciate the humor in the section on "Showing your dragon" and "What judges look for."
–Publishers Weekly
Copyright 2006 Reed Business Information
Copyright 2022 Joseph Nigg